Overview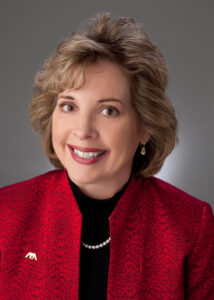 Ms. Torres primarily handles civil litigation matters, and has extensive experience in civil rights, employment, insurance, premises liability and governmental liability related matters. She is an owner and member of her own firm, the Law Office of Mary T. Torres in Albuquerque, New Mexico. She has successfully defended governmental entities for nearly 30 years, and has chosen to focus her practice on defense of governmental entities. She has represented counties, municipalities, the state, public schools, and government employees, and finds that work the most rewarding.
Ms. Torres is a thirteenth generation native New Mexican who received her bachelor's degree cum laude from New Mexico Tech in 1983. She was an educator in her hometown of Socorro, New Mexico, at Socorro High School for six years before attending law school at the University of New Mexico, where she received her Juris Doctor degree in 1992.
Ms. Torres is very active in bar activities on a state and national level. She was Outstanding Young Lawyer for New Mexico in 1995, and she received recognition for her bar activities by receiving an award for Outstanding Contribution to the Bar in 1996 and by receiving the University of New Mexico Zia Award in 2003. Ms. Torres was President of the State Bar of New Mexico in 2002, and she was the first Hispanic woman to serve as President of any State Bar Association in this country.
On a national level, she served on the Executive Council of the National Conference of Bar Presidents from 2002-2005, and served as president of that organization in 2009-2010, serving as the first Latina to lead the organization. Ms. Torres served as Secretary of the American Bar Association from 2013 to 2017, and served as the first Hispanic woman to hold this position; in her position as secretary, she served on the Executive Committee of the American Bar Association.  She has also served on the American Bar Association's Bar Activities and Services Committee, the ABA's Standing Committee on Public Education and many diversity committees. She was the only State Bar Leader to serve on the Steering Committee for Justice Anthony Kennedy's Dialogue on Freedom Program.
She has served on the UNM Law School Board of Visitors, UNM Law School Alumni/ae Board of Directors, New Mexico Defense Lawyers Association, the Defense Research Institute and the New Mexico Hispanic Bar Association as well as the Hispanic National Bar Association.
 Education
University of New Mexico School of Law; Juris Doctor, 1992
New Mexico Tech; Bachelor of General Studies, cum laude, 1983
New Mexico State University; Associate of Business Administration, 1980
Admissions to Bar
State Bar of New Mexico, 1992
United States District Court, District of New Mexico, 1993
United States Court of Appeals, Tenth Circuit, 1995
United States Court of Appeals, Ninth Circuit, 2009
Professional Presentations
P

resenter, District Attorneys Association, Progressive Discipline: how to do it right! March 2012
Presenter, Update in Employment and Civil Rights, State Bar Annual Convention, July 2011
Presenter, National Conference of Bar Presidents, various leadership seminars, 2002-2011
Keynote Address, National Latino/a Law Student Association, 2013
Keynote address, Mexican American Law Students First Year Reception, 2011