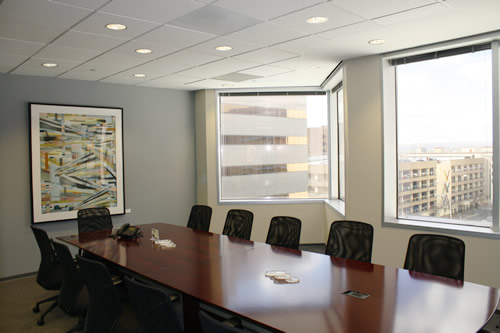 "I first met Ms. Torres when we were working cases together first at New Mexico State Risk Management, but more so when I moved to the New Mexico Municipal League. Mary is extremely skilled in so many facets of the law, and her Employment Law skills simply shine brightly. I would highly recommend her to any client in need of a skilled attorney to represent them in whatever legal matter she can handle for them. She will work hard for you and is a very tough advocate for her clients".
---
"I have had the privilege and honor to work with Mary Torres on multiple matters on behalf of several counties over the past eleven years.  I have been repeatedly impressed by her thoughtfulness, her preparedness, and her vigorous defense of my clients.  She has made substantial inroads in the defense of Whistleblower Protection Claims, and has extensive experience in defending civil rights actions, including employment, premises, law enforcement, and detention liability claims. Mary is well-respected by her peers, and has successfully mediated and litigated numerous claims. She is hard-working, creative, and effective, and I look forward to continuing to request her representation in those matters for which my clients have insurance coverage".
---
"Communication is key when I work with defense attorneys.  Mary understands that her clients need to know what is going on with their cases.  Mary works hard to keep the communication lines open – especially on complicated cases.  She is diligent, proactive, and, thinks critically and strategically.  I trust her judgment".
---
"Ms. Torres proved to be a respected, effective and powerful Guardian Ad Litem for my minor client. She conducted a thorough investigation of a complex tort action involving multiple adverse defendants, then wrote a timely, comprehensive report for the Court presenting her findings in a fair and even handed manner.  She was sensitive to the various complexities of our case, and the medically fragile Plaintiff.  Her demeanor invoked the trust and confidence of all parties, and the Court, which adopted her findings verbatim."